24 June, 2020
By Admin
Category: New Belgrade apartments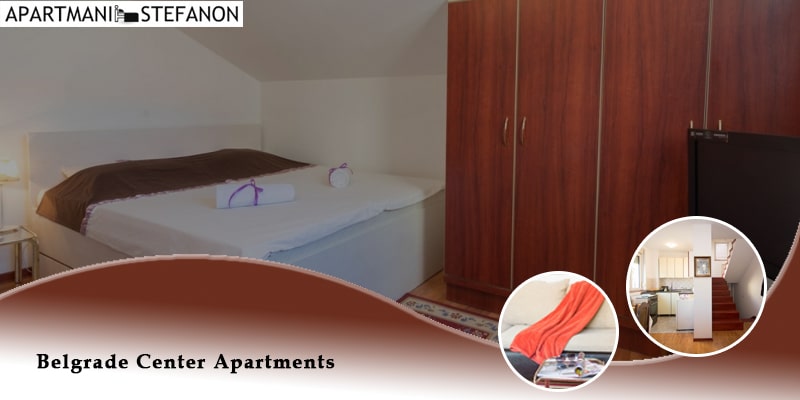 Landed a job in Belgrade? Here is where to stay before finding your dream home!
Traveling jobs might seem so cool; after all, you get to visit foreign lands every now and then. And you also get to discover so many new and exciting places, while you are on your business trips. Although the perks of meeting unfamiliar people, trying out new cuisines, and knowing different traditions seem so exciting, what most of us don't understand is –with traveling jobs, you will have to go through the trouble of shifting your home too. Staying in the hotel rooms makes traveling jobs difficult after a certain point in time.
Therefore, by understanding all your woes, we have decided to write this article, which will help you know as to why you must stay in the Belgrade Center Apartments instead of a hotel room until you have found your dream home to settle down in the city. Read on to find out about the service apartments in detail.
1-Stay in fully furnished apartments:
The service apartments are generally equipped with the best quality wooden or metal wardrobes and furniture. You can safely store all your belongings and your luggage. Typically, the service apartments in Belgrade or any other place for that matter are a better choice than that of the hotel rooms. You have the province to use up the furnished kitchens and bathroom, have access to the luxurious electric appliances, including –TV, washing machines, dryer, dishwasher, plug sockets, and more.
These are all the stuff that you can expect in a modernized apartment, which isn't available to you in the hotels. Therefore, when you shift to Belgrade for a job, and you don't have a home yet to finalize, instead of staying in a clumsy hotel room, opt for the service apartments and take advantage of all the luxury that you can during your stay.
2-Privacy and space:
Although staying in a hotel is going to offer you a TV, a well-equipped bathroom, facility of having tea or coffee, telephone services, and more, there isn't going to be the freeness that you would usually experience when you stay in your home. And that is the reason the Belgrade Center Apartments are gaining rapid popularity. You can have the benefit of staying in a home-like ambiance until and unless you find your dream home to shift to.
For someone who travels a lot, having the luxury of entering into an apartment that gives out the feeling of staying at home is much appreciated. In these rented apartments, your short-stay can be memorable. You can enter into your rented home, take off your shoes, shut the door, relax on your bed, and later cook the meal in your kitchen that you were craving throughout the day. You can do all these while having the entire place to yourself and enjoying complete privacy.
3-You can stay in the location of your choice:
Imagine the situation when you have newly shifted into an unknown place, and you choose a hotel room to stay in until you find an adequate home for yourself in the area of your choice. And you are wandering around the unknown location and get late for work on the first day itself just because you took the wrong route to your office. This is generally the trouble faced by the newcomers into the city choosing the stay in a hotel as the hotels are situated in specific areas of the city.
However, if you plan on staying in the rental Belgrade Center Apartments, your life in a foreign place becomes reasonably better. You can select the location of your choice to find a service apartment to stay in before you find a home to shift permanently in. Also, you can have the benefit of choosing a rental apartment close to your workspace so that the commuting process gets more comfortable. This is definitely one of the added advantages of staying in a rented apartment as they are not confined to the busy boulevards and business districts.
4-Live the Local Life:
You must have come across the phrase: "When in Rome, do as the Romans do!" That is precisely what we are trying to explain to you here. We suggest you stay in a city and live the life of a local even you are visiting it for a short span or taking a business trip. In this way, you can make the most of your traveling job. By renting apartments in Belgrade, you get a chance to look at the life here from the point of view of a local, way before you shift into your dream home here.
When you rent the Belgrade Center Apartments, you get to know your neighborhood, its local flower shops, the small designer boutiques located in the area, the pastry parlor, the local coffee shop where you would want to spend your after hours while you are not at work. Also, living in a rented apartment is way better than staying in the confined rooms of the hotel walls as you won't be limited just to the touristic areas, and you get a chance to discover Belgrade for real.
5-Cost effective option:
When you choose to stay in the rental apartments over the hotel rooms, you are going to get a better value for your money as the rental apartments will cost you much less as compared to that of the hotel rooms. You are getting more space, more privacy, convenient location, wholly furnished spaces to live in at a lower rate, so why would you choose to stay in the hotels instead?
Also, one of the points worth mentioning here is –the longer you stay in the rented apartments, the better the deal gets. Without a doubt, the rented apartments will give you a better value for the money; you will be paying.
Read: Why should you choose Belgrade Center rental apartments for your vacation stay
Bottom Line:
The service Belgrade Center Apartments are gaining popularity in recent times because of all the world- class advantages that they have to offer to you. We have pointed out a few reasons as to why you should stay in these fully furnished rented apartments until you find a permanent home in the city. The ultimate agenda here is convenience, and that is what the rented apartments aim to offer to you. However, the ultimate choice is going to be yours to make!
Call to action:
Are you in search of the Belgrade Center Apartments in a location close to your office? At Stefanon Apartments, that is our ultimate aim –to serve our clients with the best possible apartments for their short-stay in their desired location. We have a list of apartments available for rent in Belgrade that spread across different areas in the city. If you want to avail of our services, you can give us a call at +381 64 42 999 44. You can also email us at [email protected] or Skype at stefanon.apartmani