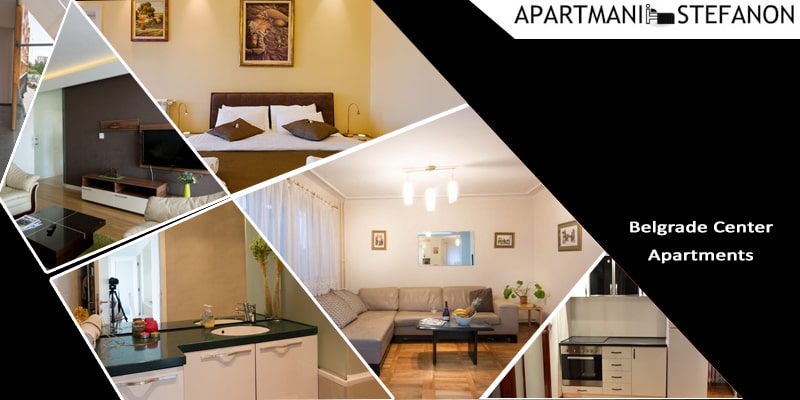 20 August, 2020
How are the Rental Apartments taken care of during the
How are the Rental Apartments taken care of during the Pandemic of COVID-19?
The state of emergency has now gradually come to a rest, while the borders are opening up, and airline transport is now serviceable. Also, our life is now restoring to normalcy, even though at a snail-speed, recovery is taking place. But, what we need to keep in mind is not everything is normal yet. Especially, people who travel from one place to another for a business purpose need to be extra cautious. In this article, we will talk about how the Belgrade Center Apartments are being taken care of to ensure the safety of future tenants. The apartment owners are putting up their best foot forward to deal with the post-COVID-19 scenario.
Read on to find out how the apartments are being a better place for the residents and why you should call quits on staying in a hotel and rather switch to the rented apartments for a short-term basis.
How are the business owners taking care of their services in the post-COVID scenario?
Now that mass isolation and state of emergency have subsided, the city public and intercity transportation services have resumed their functioning. Also, the cafes and restaurants in Belgrade are opening up their doors to welcome the customers, and numerous shopping centers and shops are operational. Also, the business owners are doing their best in recovering the state of the economy to what it was before COVID-19 pandemic. This case applies to tourism as well, which, after all, is the branch that was severely affected due to the global pandemic.
The agencies, hotels, vacation rentals, and the Belgrade Center Apartments are getting ready for the upcoming summer season and trying their best to revive their services in the best way possible. Also, the owners of the service apartments are putting in all efforts to make the journey of their fellow travelers as comfortable as possible. The service apartments are finally coming back to life now, after being shut down for months at a time are being once again functional.
Why should you stay in service apartments after coronavirus pandemic instead of hotels?
Even when the matters of COVID-19 are under control and people have started to resume their traveling jobs, it wouldn't be safe right away to stay at a hotel and get yourself exposed to the deadly virus once again. Instead, you always have the option to opt for the rental apartments for your short-term visits. Here, we have listed a few reasons that will help you understandwhy you should stay in the Belgrade Center Apartments.
1-Exposure to a group of people and shared facilities is minimized:
As a matter of fact, even when you live in a five-star accommodated hotel, they are often exposed to several bacteria and germs because of the very fact that different kinds of people operate hotels. Also, the facilities offered in the hotels such as the conference rooms, rooms used by the other guests, gyms, swimming pools, bars, and other shared facilities will have people in them. Even if the hotel is well- manned and ample precaution is taken, you can never be careful enough.
However, when you stay in a furnished apartment, you have the house-keeping staff assigned to your residence, who will clean up your living space in one shot,and you don't even have to risk yourself to any number of people. This is one of the prime reasons why people are advised to stay in a furnished rental apartment instead of a hotel room.
2-Shared buffets Vs. Personal kitchen:
Traveling is one of the best parts for the food lovers as they get the opportunity to try out a variety of dishes from multiple cuisines. However, the current scenario would suggest you make decisions otherwise. Even when you are traveling to a new place and staying at a hotel, trying out menus from the buffet could expose you to a health risk. A variety of staff members prepares the food in a hotel, and even one of them is sick; it could be perilous, especially in the post-COVID scenario.
On the other hand, when you live in the Belgrade Center Apartments,you will have your furnished kitchen. You can buy your choice of groceries and prepare your meal. This will help you to eat freshly cooked food, without worrying about all the germs you could be exposing yourself to. Also, there is no exposed risk of food contamination from workers who aren't healthy enough.
3-Hotel furniture, pillows, and bedspreads could be exposed to germs:
Are you still living with the notion that the hotel room is hygienic enough and adequately sanitized because it looks so? Well, you need to think again! The hotel rooms could be a veritable breeding bed for the growth of harmful bacteria and germs, which could give you the staph infection or flu. As we have mentioned above in the post-COVID situation, none of us can be extra careful. There is always room for errors when it comes to taking precautions. Starting from bedspreads to TV remotes, switchboards, table lamps, utility desk, mini-bar, and the doors and windows, all spaces are exposed to germs. And make sure not to forget that.
But, when the service apartments are concerned, they are used by fewer people, and you are at a far lesser risk of being exposed to the virus or any other germ for that matter. Moreover, the members of the cleaning staff of Belgrade Center Apartments do not handle more than one or at max two apartments at a time. That makes it easier for the housekeepers to perform their job diligently without making any errors.
Bottom Line:
As far as the maintenance of the Belgrade Center Apartments and flats are concerned,the proper disinfection and sanitization are mandatory. If you do not want to entertain any cleaning service personnel to take care of your apartment during your stay, you can always request the homeowner for the availability of disinfection products and keep yourself from being exposed to any unsafe situation. It is still a wiser idea to choose to stay in an apartment secluded from too much gathering, at least when social distancing is a priority. If you are not much of a social person anyway, this is going to serve you as a vantage point.
At Stefanon Apartments, we deal with the Belgrade Center Apartments available for short-term rentals for people who have a travel job. However, due to the coronavirus pandemic, the situation has become extra critical, which is why we are taking more precautionary measures to ensure the safety of our clients. We make sure to provide our guests with the contact details of all the competent services that could be of help to them to cope with in case of any emergency related to COVID-19. We have reintroduced a few norms in order to ensure the safety of our guests. To know more about these details, call us on +381 64 42 999 44 or email us at [email protected].