9 July, 2020
By Admin
Category: New Belgrade apartments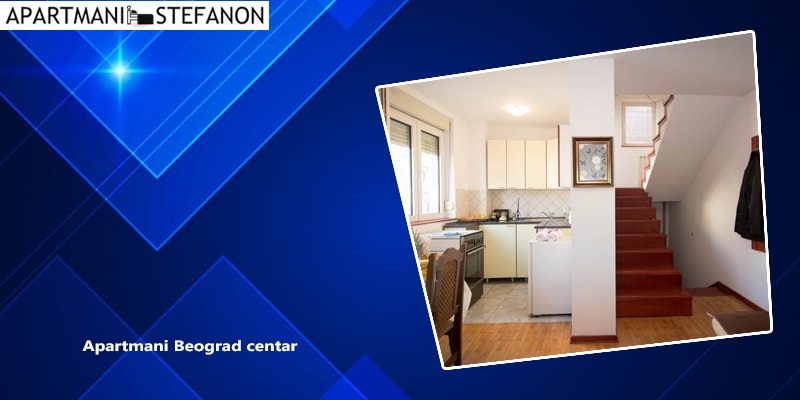 Why should corporate stays switch to service apartments?
More often than not, you must have come across a situation when you had to book a corporate stay for your colleague, your boss, or even for yourself. One of the prime decisions of the entire tour is based on the sources of accommodations that you have. And some immediately opt to stay in a hotel room out of habit. But, after you have finished reading this article, you will be convinced as to why you should stay in Apartmani Beograd Centar. We have listed almost all the reasons for the increasing popularity of the serviced apartments.
Read on this article to know about the benefits offered by the short-stay serviced apartments and consider them while making your booking for the next corporate stay.
1-No compromise for space:
When you stay in a corporate serviced apartment, you are, on average, receiving more than 30% more space as compared to that of a hotel suite. But why are spacious rooms or living spaces so crucial for corporate stays? When you are forced to stay away from home and leave behind all the comfort of your home behind for business trips, it gets quite challenging to meet up with the pressure of the professional demands.
And staying in a small or claustrophobic space will entirely limit your thought process and increase the workload as well. Therefore, it is advised for you to opt for an Apartmani Beograd Centar for your corporate stay.
2-Enhanced personal services:
The personal services offered in the corporate stay service apartments have jumped to the next level in rivalry with the most attentive and luxurious hotel services. Now when you stay in an apartment for your business trip, you will be provided with professional support to carry out the essential daily-life activities.
Now, while staying in an apartment, you do not have to worry about your cooking, cleaning, laundry,dish-washing, or other everyday chores. That is because professionals will be appointed for you to get your work done. All you need to do is relax and take the benefit of all the services throughout your stay.
3-Productivity is increased:
We understand how pressurizing it can get to handle the demands of corporate life, especially while you are away from home in an unknown place. However, when you switch to serviced apartments, the problem related to accommodation is lifted off from your shoulders, and you will be able to focus on your work better.
Perhaps while you are speaking at a seminar or an event, or even while you are pitching for a new deal,you cannot compromise on your attention. When you stay in Apartmani Beograd Centar , your productivity is entirely focused, and the outcome received is enhanced too when you find comfort in your stay.
4-Freedom and Privacy:
As a matter of fact, even when people are well aware of the concepts of the serviced apartments, they are kept from staying at one because of the increasing bills. However, let us tell you that this is entirely a myth. Serviced apartments are not an expensive option for corporate stays! For the companies that undertake lengthy and regular business trips in centers like Belgrade, having a well-established relationship with the serviced apartments can fetch you maximum results. It is one of the most economical approaches to adopt. This could help you save a significant amount of money.
Also, when you are making your payment in-bulk, you will get a discount on the bill. When you book rooms at a hotel, you are making the payment per-night. On the other hand, in the service apartments,you will make a payment based on the number of days you have stayed in the apartment, and that will save your money.
5-Freedom and Privacy:
Freedom and privacy are some of the essential aspects, and they go hand in hand when you consider living in a serviced apartment. While you are enjoying the excellent services offered in the Apartmani Beograd Centar , you get to have the entire place to yourself and have the privacy and freedom that you desire; which is we think is compromised in the hotels. In the hotels you are surrounded by unknown people all the time, your suite is the only place that is not invaded by strangers.
When it comes to sharing the amenities, they get shared when you live in a hotel room. However, a corporate stay works towards bringing that balance back into your lives. Sharing a space with other people can disturb you more than you can imagine, while you are constrained by the dining times as well. Living in the serviced apartments serve as a contrast to this scenario and offers you all the privacy that you deserve and have even paid for. Also, you have the freedom to come and go according to your needs and work schedules.
6-Live in Prime Locations:
Typically, hotels are located in the industrial areas of the city that continuously receive busy thoroughfares. However, when you choose to stay in a corporate serviced apartment, you get to choose to live in your desired location of the city, which could be far away from the hustle-bustle. Also, what if you had to stay in a hotel suite that is situated at a distance from your office? You will have to travel all the way across the city to reach the destination and spend precious hours of your day in the traffic.
On the other hand, when you select the Apartmani Beograd Centar, you get to stay in the location of your choice. And there are several residential areas across Belgrade where you can choose your serviced apartment and enjoy a peaceful experience from all the noise beneficial.
Read: Landed a job in Belgrade? Here is where to stay before finding your dream home!
Bottom Line:
So when you or representatives from your business travel to places such as Belgrade, their performance,and well-being will have a direct impact on your company. As a matter of fact, you should take good care of the employees that are always traveling to faraway places. And the next time they go on a corporate trip book Apartmani Beograd Centar for your employees. It makes sense to book superior accommodation facilities for the employees or even for yourself when you are taking a business trip.That is because working in a place away from home can disrupt your performance level if you didn't receive the desired amount of satisfaction and comfort.
Are you looking for Apartmani Beograd Centar? Then you have landed up in the correct place. AtStefanon Apartments, we aim to fulfill the needs of our clients and meet up to their expectations. We have several apartments spread all across Belgrade, and you can choose to stay in your desired location.To know more about our services and the apartments that we deal with, you can drop us an email at [email protected] or call us on +381644299944.