7 August, 2020
By Admin
Category: New Belgrade apartments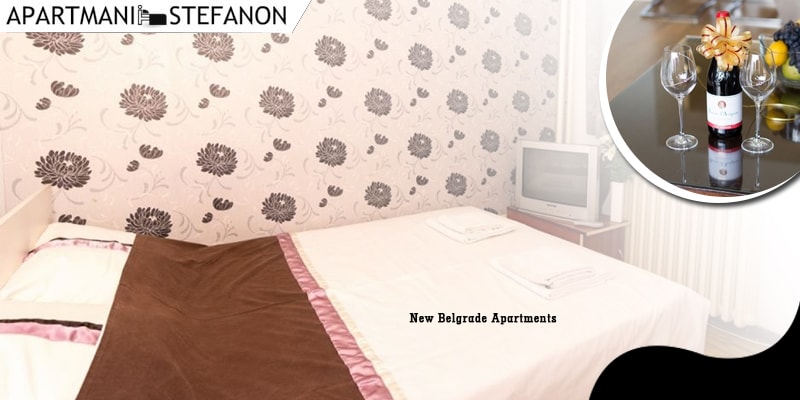 Soon to start college in Belgrade? Stay with short-term Rental Apartments
Typically, college-going kids consider living in the on-campus dorm rooms as a part of their college life experience. But, most of the students are renting out for apartments away from the college these days. That is an obvious decision –because, despite the experience offered in the dorm rooms and the feeling of living close to your college, there are certain factors, which can be tough to deal with. In this article, we will discuss with you why renting New Belgrade Apartments could be your best option.
Why is living Off-Campus the best choice?
Finding an apartment off-campus would seem like a liberating option. And trust us –it is what it looks! You can thank us later for it! Initially, though living in the dorm room of your college may come across as a fascinating option, gradually, you would want to take a break from the hustle-bustle of the college environment. This is when you will wish to move out to a rental apartment, and you would face difficulty then in locating an excellent apartment as all the best choices won't be available to you once the classes start on a full-fledge.
Here are some of the pros, which you should consider when you are about to make a decision about your living on or off-campus.
1-You can choose your roommate:
Yes! We had to mention this point as one of the advantages that you can have when you stay in New Belgrade Apartments off-campus. Having an annoying roommate, who makes your college life a living hell, can be a disastrous choice to make. Also, on the other hand, you can choose your roommate with whom you decide to rent your apartment. Although you don't need to have one, it would be in your best interest to share your apartment with as at the end of the month; you can split the rent as well.
In this way, you won't have to go overboard with your budget plans, and you can share the rent with your trusted friend as well. Doesn't that sound like a good plan to you?
2-You can have more space:
One of the reasons why students, more often than not, opt to stay in rental apartments is –they can get more space to keep in. Even you are getting one room entirely to yourself after sharing the apartment with your friend, that is way better than just staying in a cramped dorm room with no space to call your own. Especially if you are a private person and would love to have some time to yourself, then this is the probable choice you would want to make.
3-Good for your life out of college:
Living in an apartment a little away from the campus has its perks. You can have a sense of balance between your college and personal life. If you want to work while pursuing your studies, it would be best for you to stay in the New Belgrade Apartments.You can choose to stay in an apartment that is located at equidistance from your workplace and college campus. In this way, the process of commuting certainly gets more comfortable. Also, if you have a family, living off-campus will make your life much better.
4-School Breaks won't be tension for you:
Whenever it is time for a school break, especially in the summers –if you live in the dorm room, you will have tension about it closing down during the breaks' seasons. However, when you choose to live in an apartment, this is not something that you would have to worry about. As long as you are paying your rent in time, you won't have to worry about your apartment shutting down anytime soon. Also, you won't have the stress of moving out at the end of every year to a new dorm room.
When you live in a college dorm, there are specific strict rules that you need to abide by. But, when you live in your rented apartment, you make your own set of rules, and there are no restrictions or a warden to answer to. After all, who wants to go to college and then feel like an adult trapped with all sets of rules and strict regulations? When you rent New Belgrade Apartments, you get to live a more independent life.
How can you get an apartment in Belgrade as a student?
Most of the rental companies and landlords have strict requirements when it comes to paying your rent. As a student, you might face a situation when it could be difficult for you to rent an apartment.However, there are specific ways in which you can get New Belgrade Apartments to rent. Here are some of the tips that you should take into consideration:
You can ask a family member or a friend to cosign you for the apartment lease: When you plan to rent an apartment as a student, the contract is where the entire problem occurs. So, you can ask your friend who you are going to share your rented apartment with –to sign the lease along with you.
Pay in advance: One of the best ways to get your homeowner to trust you is by paying in advance. You would pay the rent of the apartment eventually anyway, so why not pay upfront and gain some trust in return. When you go ahead and put down a more significant security amount, there is no reason why you wouldn't get an excellent apartment to rent even when you are a college student.
Look for a roommate: Many people first lease an apartment and then look for a roommate in order to share the rent with. This will lower down the burden on you for paying the rent every month. You can easily enjoy all the benefits of living in the New Belgrade Apartments at half a budget.
Bottom Line:
Although, for most, living in the dorm rooms of the college sounds like a good plan, it could instead be expensive. Yes, you read it correctly! Living in a dorm room can be costlier than you think it to be. Also,you cannot enjoy the lavish lifestyle of an apartment-living, and you will have to share the cramped rooms with unknown people. Only if you are lucky, you can get good roommates; otherwise, God bless your graduation years! On the other hand, the perks offered by the New Belgrade Apartments are in abundance.
Are you looking for New Belgrade Apartments to lease as a student? Then, you have landed up in the right place. At Stefanon Apartments, we deal with a variety of apartments throughout Belgrade. Even if you are a student and have a low budget to rent an apartment, we will have excellent choices to offer to you. To know more about the details of the apartment before you rent it –call us on +381 64 42 999 44 or drop an email at [email protected].